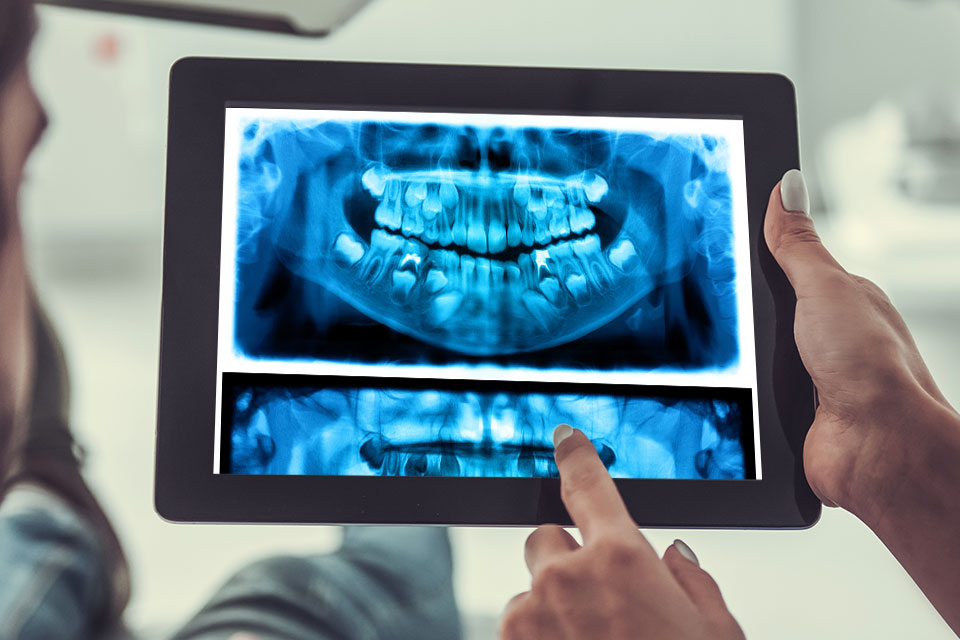 Digital X-Rays Raleigh, NC
Modern, state-of-the-art imaging.
At Keith RR Gaught, DDS Family Dentistry, quality of care is always our top priority. We proudly utilize the most modern technologies, including digital X-rays because it's what our patients deserve!
If it's been a while since your last checkup, you may need a new series of dental X-rays to ensure your teeth are in good health. They will only be taken only as necessary and as recommended by the American Dental Association (ADA), but with digital X-rays, they'll be better, faster, and smarter than ever before!
Essential Diagnostic Tool
X-rays play an invaluable role in the diagnosis of dental problems, and digital X-rays outperform their predecessors by leaps and bounds! With no film to develop, we see the results immediately. Additionally, we can digitally enhance images to assist diagnosis and treatment planning. They also require up to 80% less radiation than conventional film X-rays.
3D X-Rays
Sirona Orthophos SL 3D
Innovations for panoramic, cephalometric, and 3D imaging.
The Sirona Orthophos SL 3D provides advanced dental imaging using cone beam CT technology. It is a complete X-ray platform, versatile enough to create panoramic, cephalometric, as well as 3D X-rays.
With a single pass of the scanning arm, we can create an entire 3D model of your mouth—capturing teeth, jaw, and the surrounding soft tissue in higher quality imagery than ever before.
By allowing us to look at the problem from all angles, these 3D images provide information that is vital to proper diagnosis and optimal treatment planning. We often use this capability for things such as dental implants, periodontal disease, TMJ, sleep apnea, and many others.
Additionally, the Orthophos can create conventional 2D panoramic X-rays (all the teeth at once), cephalometric images (the entire head), as well as smaller "bitewing" images of specific treatment areas.
Benefits
Scan takes only 2-14 seconds
Patients receive the lowest possible dose of radiation
Immediate image capture and display
Improved diagnosis and treatment planning
Enhanced precision placing restorations
Creates 3D models as well as 2D panoramic, cephalometric, bitewing, etc.